HabitatPVD Welcomes Its New Executive Director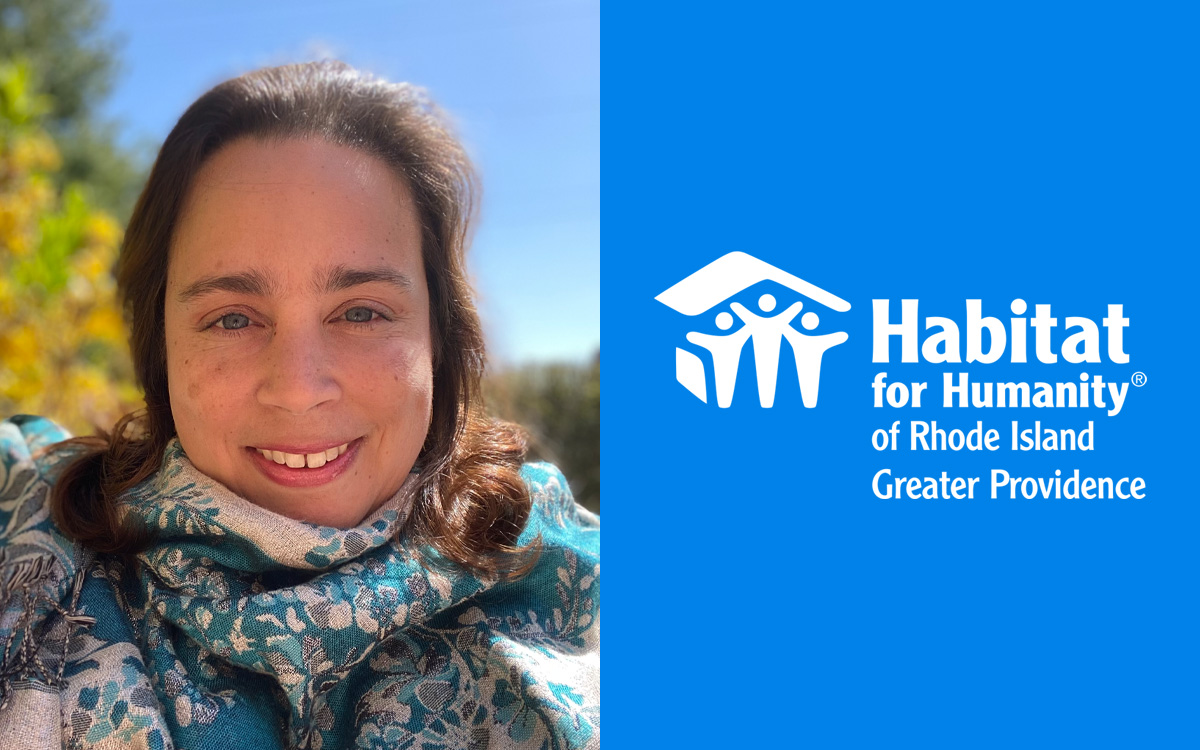 HabitatPVD's Board of directors is proud to announce the appointment of Azade-Perin Monterroso as the organization's new Executive Director. Azade is the first Latina in Rhode Island history to lead an affordable housing development agency.
"The Board is extremely excited to welcome Azade to Habitat for Humanity of Greater Providence," says board president John Meara, "Azade brings a wealth of experience serving Rhode Islanders in various ways. She has a contagious level of optimism and confidence that will help achieve important work towards fulfilling our mission. We are very excited to see what we can accomplish under her leadership."
"I am excited and grateful to be named HabitatPVD's new Executive Director. I feel that my life's journey has prepared me to embrace Habitat's mission and deliver the organization's newly developed strategic vision," says Azade. "I am blessed to be in a position that enables me to continue improving the quality of life of Rhode Islanders by bringing communities, neighbors, families, and individuals together to build strength, stability, and self-reliance through a work of love."
As Executive Director, Azade is responsible for driving the organization's operational, programmatic, and strategic vision. She is well prepared for a successful tenure with over 20 years of professional experience in project management, program development, data collection, outreach & community engagement, awareness campaign design and management, strategic planning, and financial management.
Previous to her work at Habitat for Humanity of Greater Providence, Azade was the CEO of APM Consulting Group, a certified minority and woman-owned business enterprise. Azade received her Master of Public Administration and Graduate Certificate in Gender and Women Studies from the University of Rhode Island (2013) and a Bachelor's Degree in Sociology (2010) from Rhode Island College. She also received an Associate Degree from the Community College of Rhode Island in Literature (2008) and a Diploma in Accounting and International Relations from Escuela de Negocios Cumbre (1996) in Santa Cruz, Bolivia.
Azade was born in the United States but raised in Santa Cruz de Sierra, Bolivia, her mother's homeland. Her family represents a blend of cultures, ethnicities, and religions that have shaped her vision of the world, our societal shared culture, and her understanding of human interactions, diversity, and collective power to drive purpose into action and challenges into opportunities. She is fluent in English, Spanish, and Portuguese.
Because of her diverse upbringing, Azade brings a rich perspective that will drive her community-based work As Executive Director forward. For Azade, "Habitat is not only an organization that builds and repairs affordable homes, but we are also working to build communities rooted in authentic relationships. Habitat for Humanity's collective action model finds common ground by partnering with our fellow community members to build and strengthen our neighborhoods and communities one house, one family at a time. The homes and relationships built through Habitat for Humanity deliver long-lasting benefits such as inter-generational wealth and health for the families and authentic community relationships."
Bringing people together is something that Azade has done her entire life. As HabitatPVD's new Executive Director, she will be able to go deeper than ever before in her career. "I believe that the basics of human relations, or neighbors helping neighbors, is deeply powerful. These relationships strengthen our communities and provoke change for a better and brighter tomorrow. This is what captivated my heart and will drive my tenure as the new Executive Director of HabitatPVD."