Our Team
Our staff, board, committees and internships are made up of a diverse group of motivated individuals that believe deeply in the cause of affordable housing and the promise of a more livable Greater Providence and East Bay.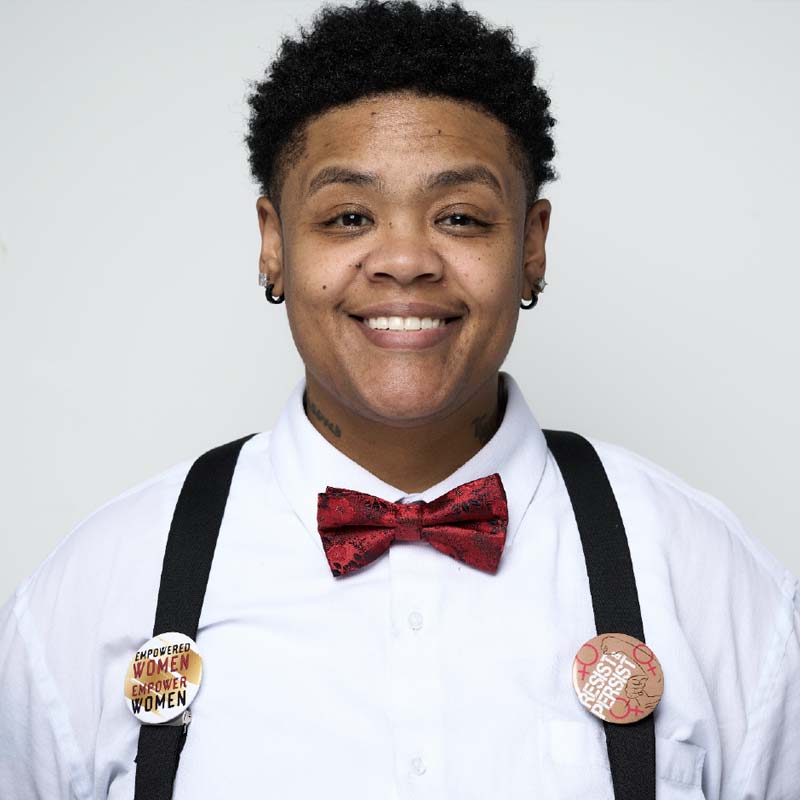 Executive Director
Dr. Patricia Jackson
Driven by her passion for advocacy and social justice, Dr. Jackson brings a wealth of experience and dedication to her role.
Dr. Jackson has been actively involved in the field of housing for approximately 8 years, starting with her humble beginnings as site support in a homeless shelter in Brockton, Massachusetts. Her commitment and hard work led her to serve as the Interim Executive Director of the Brockton Redevelopment Authority, overseeing various critical programs. These programs included HUD Lead Hazard Control Program, HUD Healthy Homes, HUD CDBG – Public Services, Facilities, and Façade Improvement Program, as well as the HUD HOME Program encompassing residential and commercial development projects.
"Advocacy and social justice have always been the driving forces behind my work in the field of housing. I am honored to join Habitat for Humanity of Greater Providence and East Bay, an organization that shares my commitment to creating affordable and adequate housing for underserved communities," said Dr. Patricia Jackson, newly appointed Executive Director. "I am excited to work alongside the dedicated staff, volunteers, and community partners to make a lasting impact on the lives of individuals and families in need."
Originally from Kansas City, Kansas, Dr. Jackson's educational journey has been impressive. She graduated 8th in her class from Wyandotte High School in 2002 and went on to earn a Bachelor's degree in Psychology from the University of Kansas. Later, she pursued a Masters in Public Administration with a specialty in Urban Design from Park University. In 2016, she moved to the East Coast to obtain a Masters in Legal Studies, specializing in Business Studies, from Northeastern University. Five years later, Dr. Jackson achieved her Doctorate in Law and Policy from Northeastern University, with her dissertation focusing on the Disinvestment and Lack of Reinvestment in Disenfranchised Communities.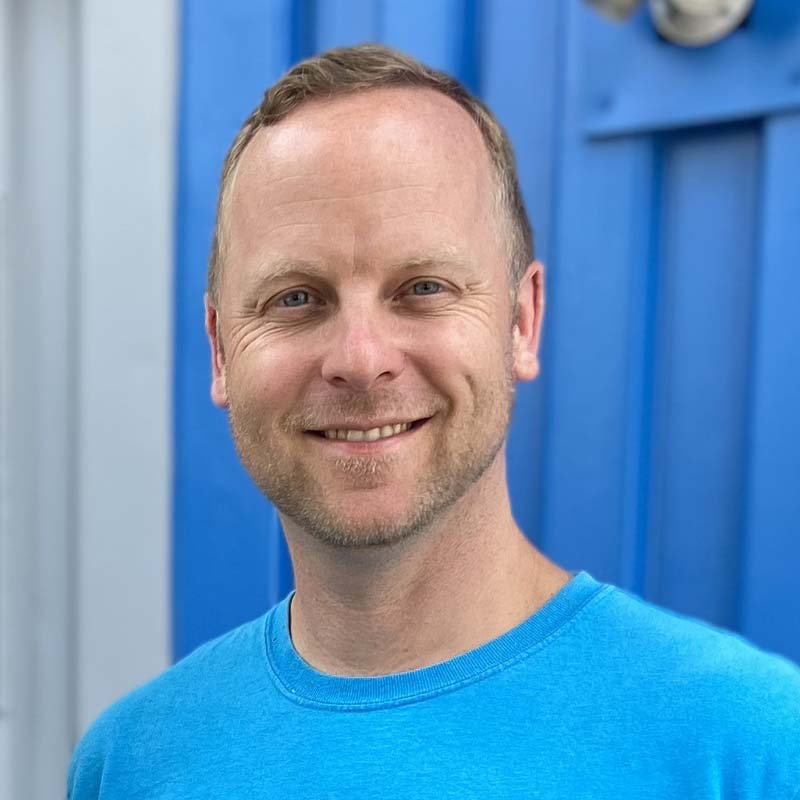 Consultant
Mark Kravatz
Mark drives the operational, programmatic, and strategic vision of Habitat for Humanity of Greater Providence – our work toward a city where everyone has a decent place to live.
Mark brings more than 17 years of experience in nonprofit and consulting services that specialize in affordable housing, collective impact, systems thinking, healthy housing, energy efficiency, building science, workforce training, public health, education, asset-based community development mapping, and community organizing. Mark worked at Optimal Energy, Inc., a national leader energy efficiency policy before joining Habitat for Humanity of Greater Providence in 2020.
Mark is an alumnus of Providence College and has a Bachelors degree in Public & Community Service Studies. He has served on several boards and committees including the United Way of Rhode Island Community Investment Community, Rhode Island Interfaith Power & Light, Rhode Island Housing Resources Commission, Providence/Cranston Workforce Investment Board, City of Providence Environmental & Sustainability Task Force, South Kingstown Sustainability Committee, and the Community Health Worker Association of Rhode Island.
For his past leadership, Mark and his previous employer were recognized with the 2015 Rhode Island Foundation Initiative for Non-Profit Excellence Best Practices Award for Collaboration, and the 2013 Secretary of HUD Award for Public-Philanthropic partnerships.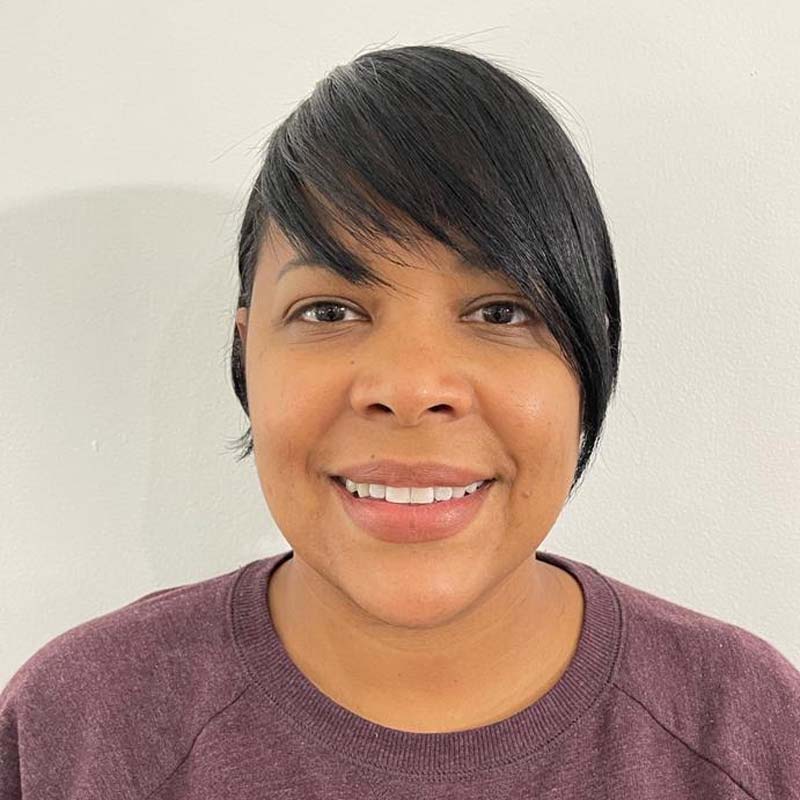 Client Support Specialist
Dianey Valdez
As the Diversity, Equity, and Inclusion Project Specialist for the Aging in Place Program, Dianey is responsible for program outreach and referral coordination, application assistance, conducting interviews and surveys at the initial home assessments, and providing aging in place education.
Dianey brings 13 years of experience as a patient support specialist and certified nurse assistant. She provided services in a diverse set of settings from home care, hospice, nursing homes, and hospital to health care services, advocacy, and referrals as a Welcome Coordinator at Oak Street Health, serving clients across the State of Rhode Island (2022). Mrs. Valdez also worked as a Supervisor at Elmwood Textiles where she directed and supervised manufacturing staff. She planned, monitored, and appraised job results; provided problem resolution coaching, and was responsible for disciplinary action. She initiated, coordinated, and enforced systems, policies, and procedures, and provided direct training to employees. She promoted and secured professional opportunities for the staff. She held this position from 2014-to 2018.
Dianey also leads the Women's Emmaus Ministry at Saint Patrick's Church in Smith Hill, where she coordinates the delivery of services to our community, providing meals to those in need living in the streets of Providence. She interacted with people of all ages, nationalities, and ethnicities in all aspects of their care- from the front desk to the back office to after-visit care such as referrals to specialists. Inclusiveness and equity are skills she developed through time as she observed the need, challenges, and opportunities, for clients, fellow ministry individuals, and the community where she provided services. Especially during the pandemic and as COVID-19 shook and shaped our new perception of community and service, Dianey continued going to the streets with her ministry to provide resources to those in need. In the professional arena, she didn't stop her direct service work.
Dianey studied Marketing at the Universidad Nordestana in 1997. In 2004, she completed her English as a second language continuing education certificate from Rhode Island College. She graduated as a Certified Nurse Assistant in 2009 and Patient Support Specialist in 2019 from Community College of Rhode Island. She was born in the Dominican Republic and has lived in RI for 23 years. Dianey is bilingual in English and Spanish.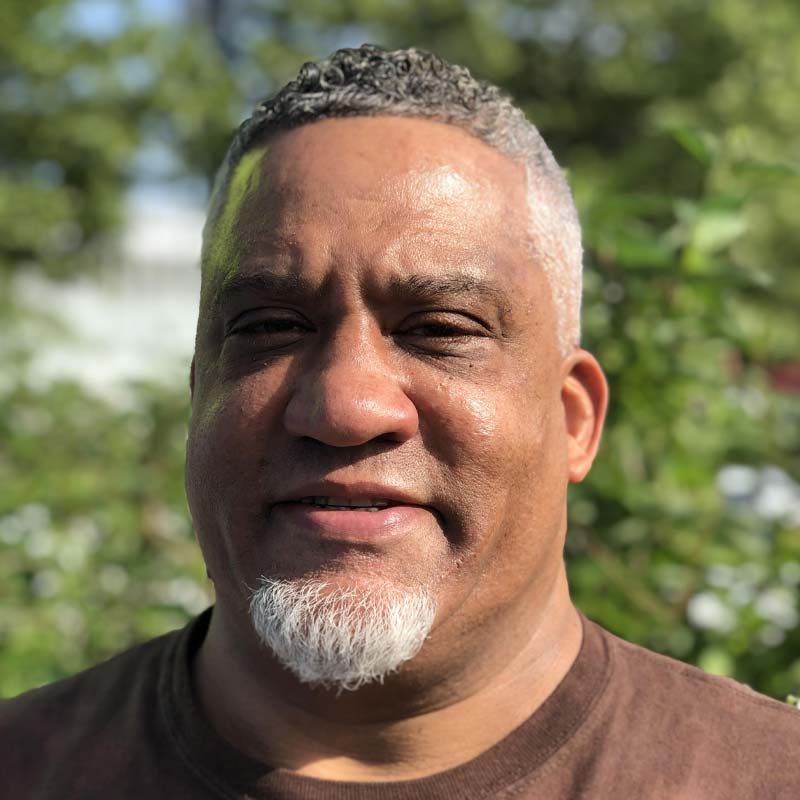 Home Performance Assessor
Steve Santos
As the Home Performance Assessor, Steve Santos will be responsible for conducting initial aging in place home assessments, drafting scopes of work, coordinating site supervisors and sub-contractors, and conducting quality assurance reviews on all Aging in Place home modifications.
Steve brings more than 15 years of relevant work experience both in the construction and home performance fields. He possesses an impressive array of industry-recognized certifications, including the Building Performance Institute's Energy Auditor, Building Analyst, Heating Professional, Healthy Home Renovator, Quality Control Specialist, Healthy Home Principles, and Healthy Home Renovator. Steve is well-known for his kind and engaging customer service skills
Steve is a native Rhode Islander, a proud Cape Verdean, and is an active community leader in Providence and the surrounding areas. He is on the board of directors for the Chad Brown Alumni Association and the West Elmwood Intruder Alumni Association and is a proud mentor to many young people in the Providence community.
Sign up for our e-newsletter and stay up to date with Habitat for Humanity GPEB