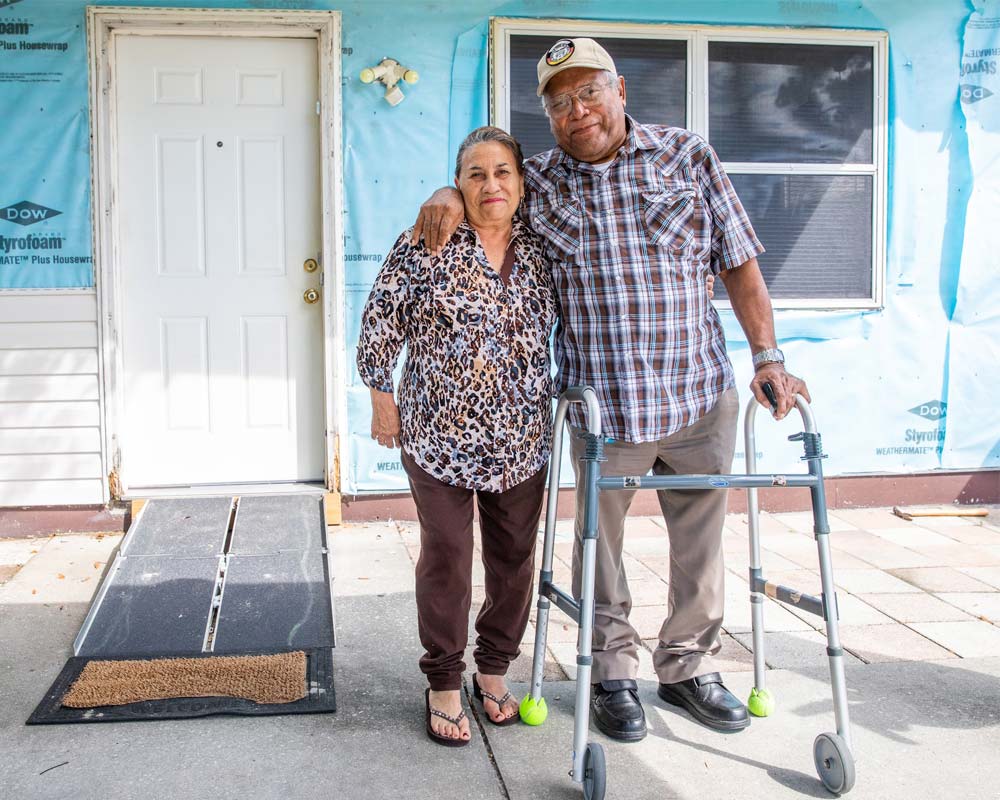 HabitatPVD has partnered with Blue Cross Blue Shield of Rhode Island to offer a new program to help older adults live in their homes longer.
Home Improvement Program
Habitat for Humanity of Greater Providence and East Bay's Home Improvement Program builds on Habitat's traditional partnership model using affordable payment options, sweat equity, and volunteer labor to serve homeowners who need a hand-up to maintain their homes, make necessary critical repairs, or pay utility bills.
Home Improvement Program Application Steps:
Receive Program Information
Attend a Home Repair Program information session to learn more about the program and determine if you are eligible to apply. If traveling to an information session is a hardship for you, our team can meet you in your home. Sign up for a session using the form below.
Submit Application
Homeowners are evaluated on the same core criteria as our Homeownership Program: the ability to repay the affordable loan, need for repair services, and willingness to partner with Habitat through the duration of the repair project.
Home Assessment
Habitat conducts a home assessment to determine if the home is a good fit for the program's provided services.
Decision
If accepted, homeowners typically hear back from Habitat within thirty (30) days with the project work scope and payment arrangements. Habitat's team meets with each accepted family to discuss the project and collect a deposit payment.
Project Completion
Upon the completion of the work scope, our team meets again with the homeowner to sign off on the project.
Repayment
The homeowner pays off a portion of the project cost in monthly installments. Loan amounts are determined on a sliding scale based on income to ensure affordability.
Home Improvement Interest Form