Building a Foundation with Open Doors — A Closer Look at the Habitat PVD Family Services Committee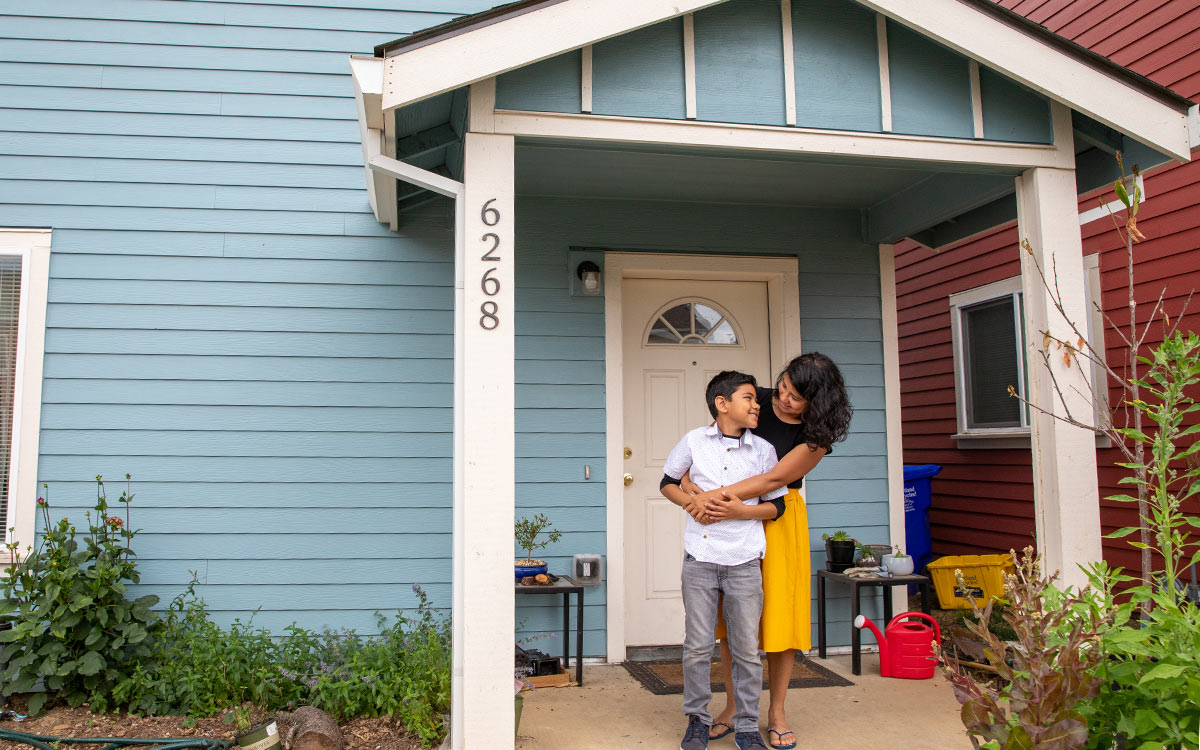 Reestablishing Habitat for Humanity of Greater Providence's Family Service Committee has been a vital component towards Humanity Greater Providence's resurgence in 2021. Led by the committee chairperson and board member, Shelly Peterson, and Executive Director, Mark Kravatz. They worked together to organize an impressive team of financing professionals, social workers, and college students to get this committee up and going.
The initial task of the committee was to reassess and determine the eligibility requirements and process for applicants to secure a new affordable Habitat home. Luckily, with the expertise of committee members such as Adriana Dawson, Community Engagement Director, and Government Affairs at Verizon; Helena Moronta, VP of Business Development at BayCoast Bank; Nayeli Munrayos, a Mortgage Loan Originator at Centreville Bank; and Rosa Pastor, Community Lending Officer at Washington Trust Bank, the committee has reestablished fair processes and policies for all homeownership program applicants. Having these systems established and organized, the organization can now more effectively serve a segment of the community that does not usually have access to loans through mainstream financial institutions. With their in-depth knowledge of mortgage lending tools and regulations coupled with a fierce commitment to serving low-income families, these professionals have provided HabitatPVD with immeasurable support and guidance through the program eligibility process.
Furthermore, the Family Services Committee is committed to developing a comprehensive set of services and support for individuals who express interest in a new affordable home. Families that come to HabitatPVD are often experiencing some level of personal or financial stress. An affordable home mortgage with Habitat is a good fit for some, but others may not be ready to take on the responsibility. They may require some services such as debt relief, credit repair, or financial literacy classes. The FSC is committed to helping all individuals that seek support to get on the homeownership pathway. Carla Cuellar of Family Service of Rhode Island and Marleny Perez of United Way of Rhode Island 211 have bridged Habitat closer towards other support-providing organizations. With their insight, the Family Services Committee has begun developing a referral system to serve a range of needs, from individuals experiencing an immediate crisis to those who need to do some credit repair. With the help of Carla and Marleny, Habitat PVD is working to develop the partnerships and systems that allow the organization to support families throughout the entire homeownership journey, rather than just turning families away.
Lastly, the FSC's interns have contributed great efforts towards the success of the committee's endeavors. Anthony DiSpena, Caroline Breslin, Sarah Downey, and Lucie Smock joined HabitatPVD during their first year at Providence College and worked with HabitatPVD staff to drive the work of the Committee. All three of these students have interests in politics, finance, and social work, which makes them all fitting additions to the committee. These students have been responsible for organizing eligibility requirements for committee members, research, developing a handbook for new families, organizing referral partners, and contributing to content curation for the HabitatPVD website. Our interns anticipate turning their work into action by working side by side with HabitatPVD staff and families throughout the homeownership journey.
The HabitatPVD Family Services Committee has made great progress as the preliminary work turns into action. The organization has completed its most recent homeownership application period. All homeownership applications are under review, and we anticipate making decisions in early July. Additionally, the FSC has determined the eligibility process and policies for Habitat PVD's Home Improvement program, which is set to begin taking applications this month! The committee will also be leading the effort to determine the organization's philosophy and policy regarding affordable housing and intergenerational wealth.
Overall, this is the inception of a fantastic group of committed and caring professionals and the collection of enduring programs that will give many lower-income members of the Greater Providence community the ability to end intergenerational cycles of poverty by accessing affordable home mortgages.
For more information about HabitatPVD's Homeownership Program, visit our Homeownership Page.