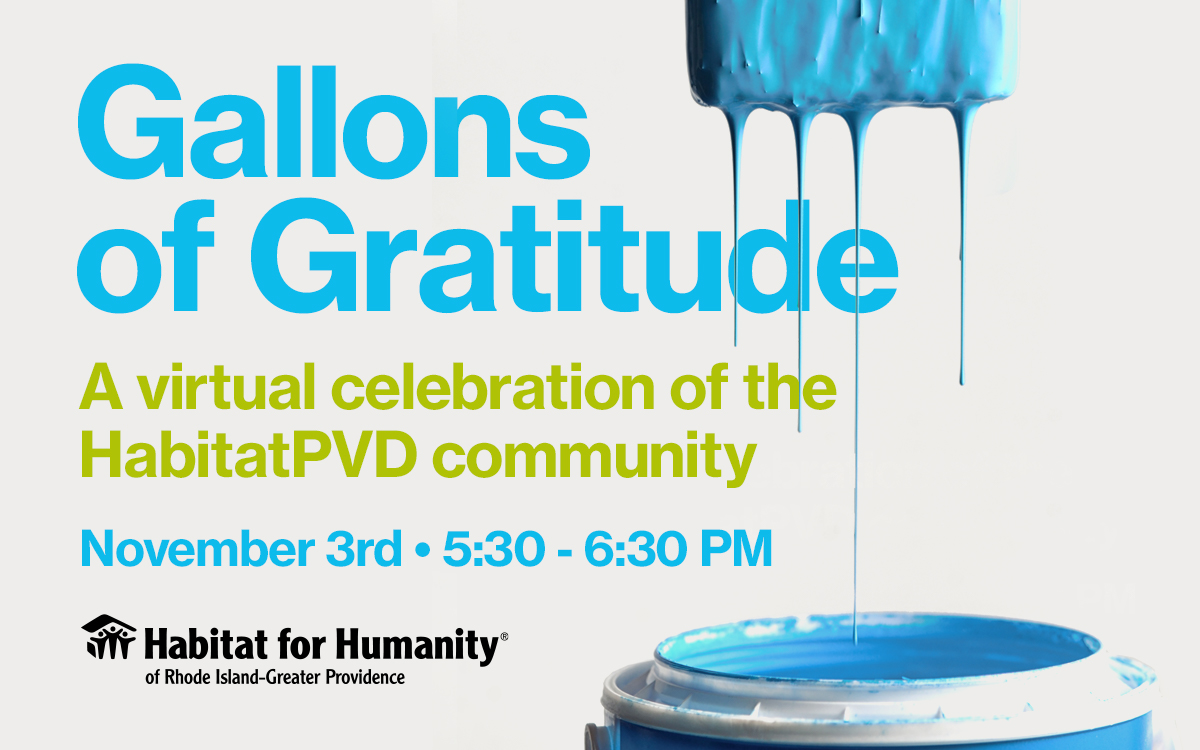 Celebrate the season of gratitude with HabitatPVD! Join us for a virtual event on Wednesday, November 3rd to hear about your impact and the future of Habitat.
Kick-off the season of gratitude with HabitatPVD! You have volunteered, donated, and supported to help families across Greater Providence and the East Bay access, build and keep safe, affordable homes. This past year has been full of exciting progress, laying the foundation to help hundreds of Rhode Islanders in the future.
Join us for this virtual event on Wednesday November 3rd from 5:30-6:30PM to hear directly from neighbors impacted by your generosity and the Executive Director, Mark Kravatz, for the vision of the future.