Business Sponsorship: Blue Cross Blue Shield of Rhode Island Build Day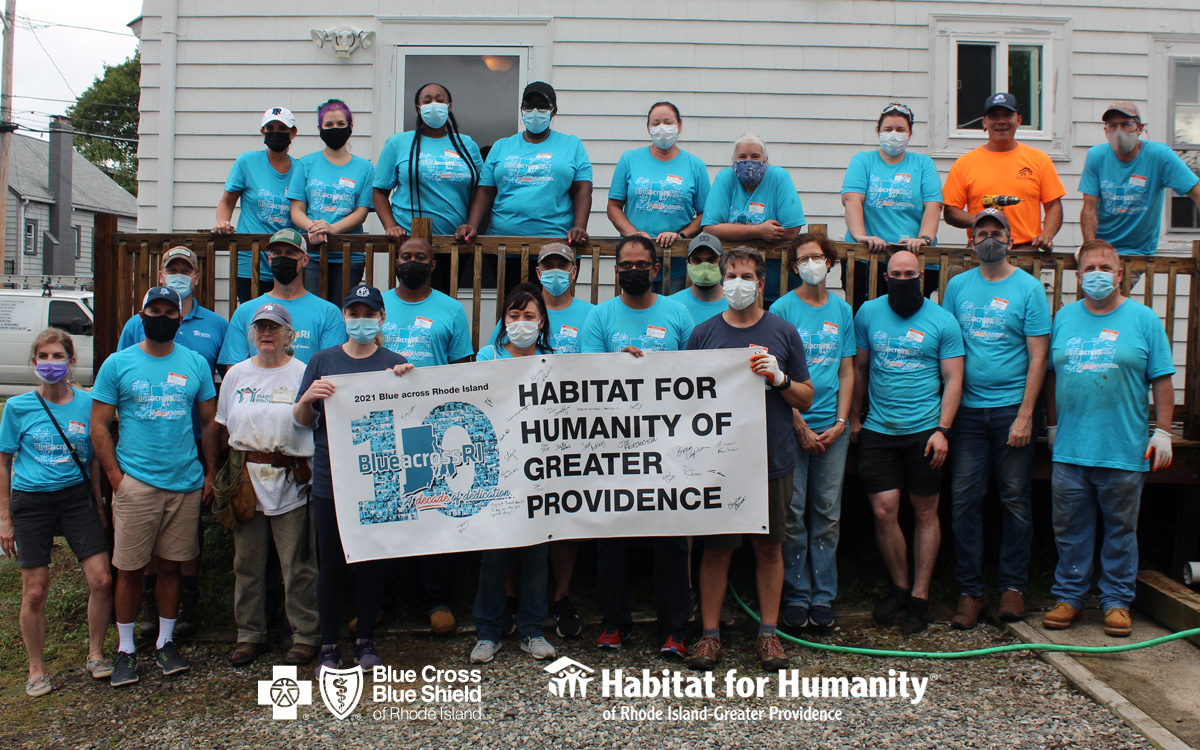 HabitatPVD completed its first business sponsorship build since revamping the sponsorship program earlier this summer. Thanks to the generous support of Blue Cross Blue Shield of Rhode Island (BCBSRI), over twenty volunteers came together to partner with an older adult and his family to provide valuable services and support that will allow him to move back into his home after experiencing a health-related setback. The event also marked the first time that the HabitatPVD team was able to work with its business sponsorship implementation partner, Half Full, LLC.
"The build day was a deeply moving experience. It was a privilege to work alongside the dedicated volunteers at BCBSRI and to provide a beloved member of our community with safer and more secure housing."

Rebecca Twitchell, Founder and President of Half-Full, LLC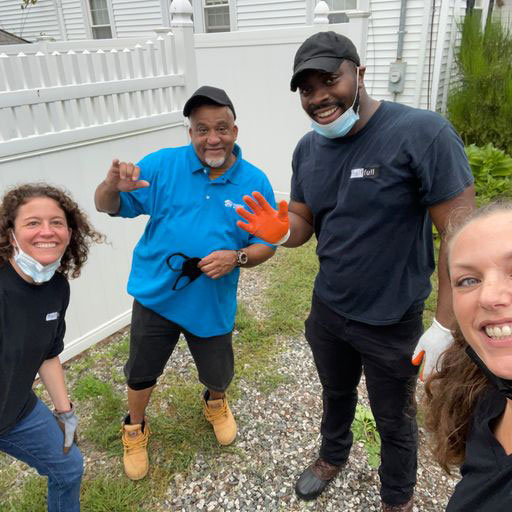 This build was part of HabitatPVD's Aging in Place program. BCBSRI Volunteers came together to help repair, clean, and modify a member of the Greater Providence community's home and ensure greater accessibility and comfort. The team worked diligently to repair decking, clean, paint, and declutter and removed more than two tons of unwanted materials. Regardless of not personally knowing the individual and family they were serving, the BCBSRI team worked with the same diligence and passion as if it was their own family member to create a safe and secure home. The build was a culmination of friendly faces and empathetic souls motivated by the same sincere passion for helping and supporting their community.
Upon reflection of the event, Rebecca was reminded of the phrase that several hands make light work. "I firmly believe in the independence and healing that can come from a secure and safe home. I've seen it first hand with my own family. The happiness and comfort that can come from having one's own space and home is an unmatchable and strong force.".
With business partners such as BCBSRI, HabitatPVD can make a life-changing positive impact on the lives of our community's most vulnerable members.