Sponsor Spotlight: Centreville Bank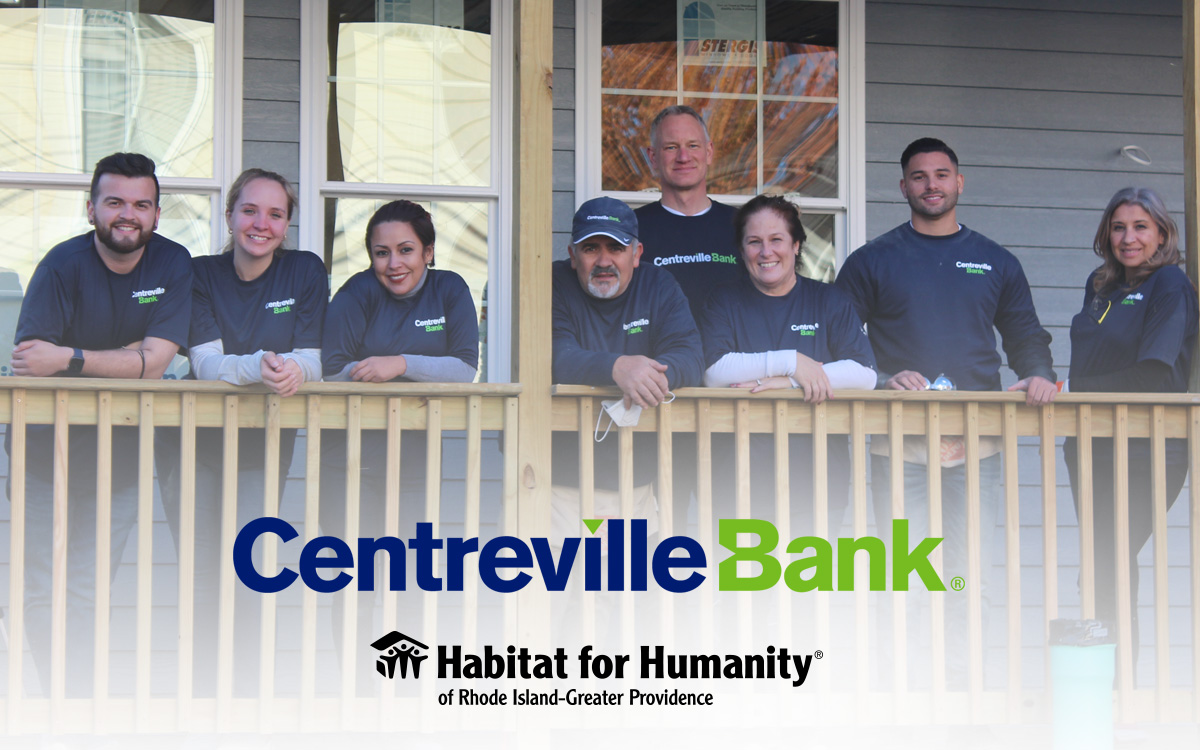 Habitat for Humanity Greater Providence Executive Director, Mark Kravatz, speaks with Community Development Officer, Paola Fonseca-Fernandez of Centreville Bank, about the importance of working together to provide affordable housing options for members of our community.
About the Build Experience for the Centreville Bank Team:
Corporate sponsor Centreville Bank brought in 8 volunteers to begin the next phase of our build at 33 Ocean Street.  Armed with various degrees of skill and experience, the Centreville Bank Team exceeded their goals for the day which included finishing touches on the front porch, sealing and insulating the entire home from basement to bedrooms, and sheet rocking the ceiling on the 2nd floor.  It's the attention to detail that will make this house a home, and Centreville Bank worked with precision and determination to get the job done and make this a warm and safe place for this family to call home.
"The idea that we can play a role in helping a family achieve the dream of home ownership and housing stability is so rewarding, so I am so excited to be here and honored to be able to contribute in a small way."  Paola Fernandes
Not only does this work help the families Habitat for Humanity of Greater Providence serve, but we can guarantee every member of the team left their build day with a feeling of accomplishment and a stronger connection to their team and to their community!