Volunteer Spotlight — Jamie German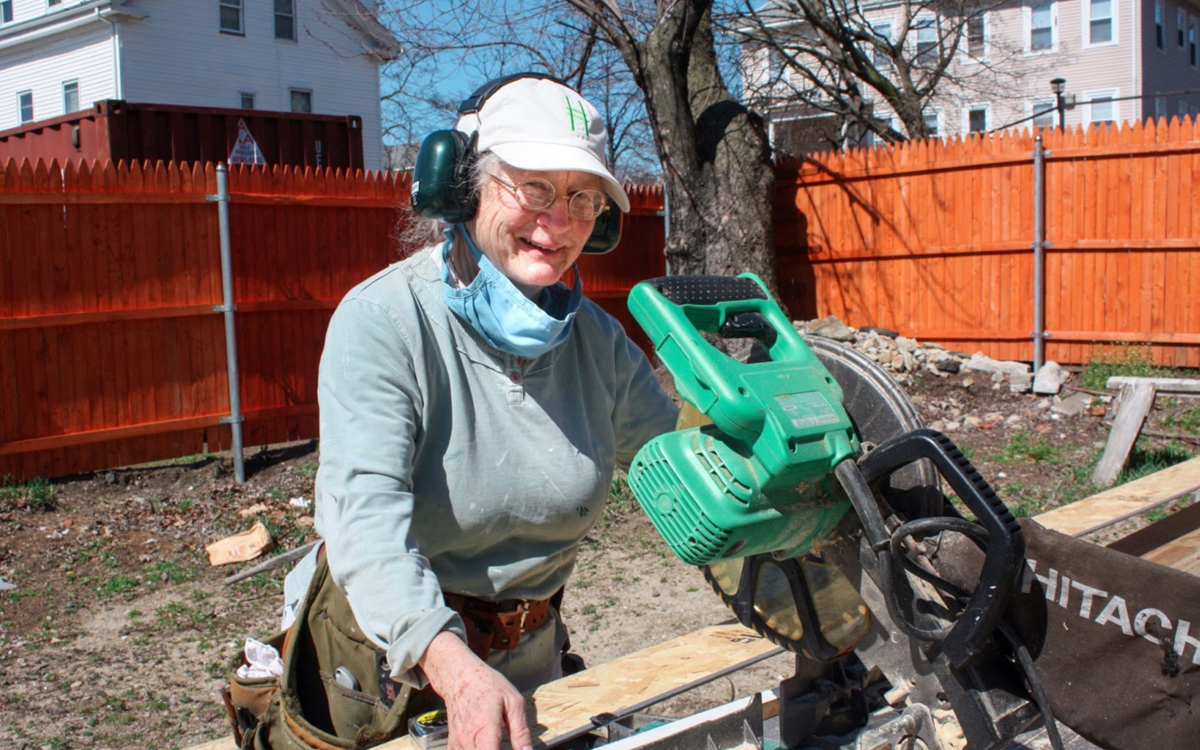 With nearly 30 years of volunteer experience under her belt, it can easily be said that Jamie German is a volunteer veteran. Jamie German is a retired teacher at Moses Brown School in Providence, RI and a passionate community member, dedicated to teaching and improving the lives of others. 
Jamie started her volunteer career with Habitat for Humanity of Greater Providence in the early 90's per a colleague's suggestion. After her first build in '93 Jamie has yet to look back. She noted that it was unfortunate and sad to watch Habitat for Humanity of Greater Providence become quiet for a few years, but is excited that it is back in action! Through the years she has been able to meet so many wonderful people and create great connections along the way. One of her favorite aspects of volunteering is the comradery of doing a build together.
One of Jamie's favorite stories:
In the 90's, Jamie was working on a triplex build, where all three homeowners were single mothers. Two of the children in the triplex went on to attend Rhode Island School of Design and Brown University. Jamie expressed that when housing becomes affordable it allows people to have something to count on and allows for more possibilities in recipients' futures. Many of Jamie's volunteer experiences have been able to help launch the next generation, something that is incredibly inspiring!
Jamie loves to see young women come out to build sites. Traditionally, many tend to associate construction, carpentry, etc. as a male role, but Jamie has put this association to shame, showing women they can do just as much. Jamie and others have encouraged young women that they can take on roles and tasks they didn't think they originally could before.
For those thinking of volunteering, Jamie highly encourages you to come and get involved. Her advice, just come and try it out! When showing up to a build site, just be patient and in a cheery mood. Oh, and course, don't forget a pencil as these always seem to go missing at the build site!
Jamie shared that she has learned tons from her volunteer experiences! You never know what you'll learn at a Habitat for Humanity build, like Jamie, you may learn how to re-tile your kitchen.
The best thing one can learn from Jamie's volunteer experience is to show up, be present and acknowledge the difference you are making in someone's life!
For more information on how to get more involved and volunteer with Habitat PVD, visit our Volunteer Page.